The Heart of Grove City
Welcome to historic Grove City's Town Center, located in the heart of Grove City, Ohio. We trust your visit will be a pleasant one. Grove City's Town Center is less than 14 minutes from downtown Columbus with easy access to I-71 and I-270.
Heart of Grove City Information
For people visiting our town, or thinking of joining our lovely community, we would like to think this website will help convince you to do so. Grove City's Town Center, the nostalgic heart of the community, a walkable, vibrant place with a civic flavor, where people live, work, shop and play, a place to come visit and experience.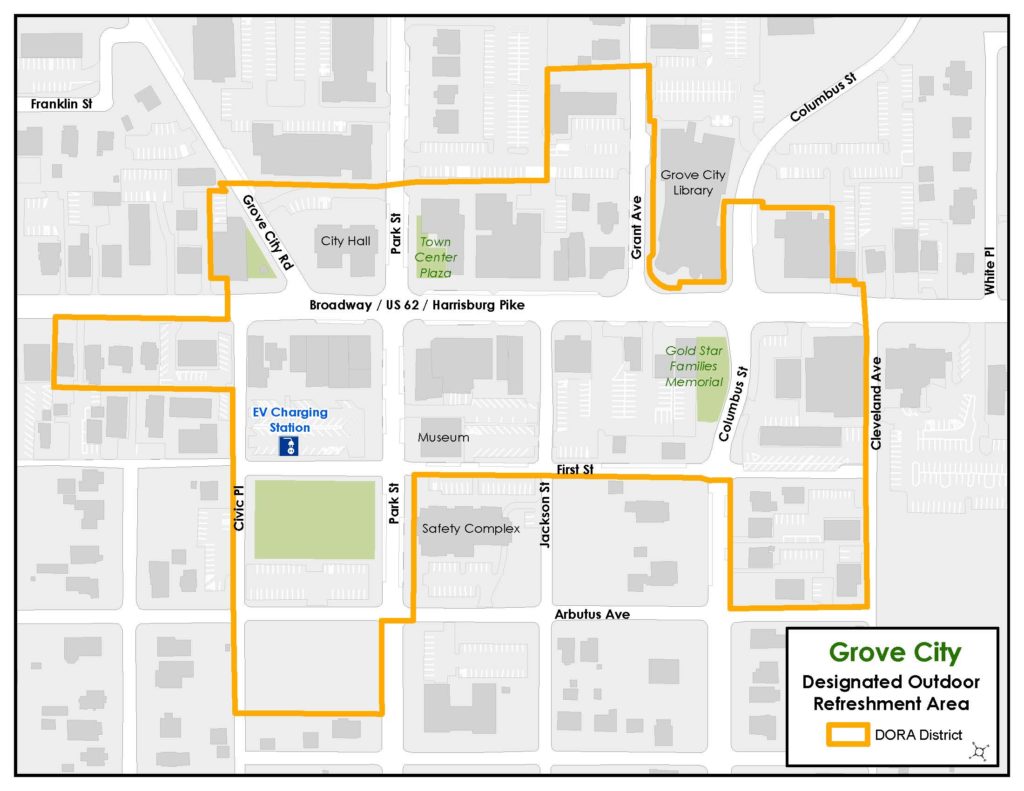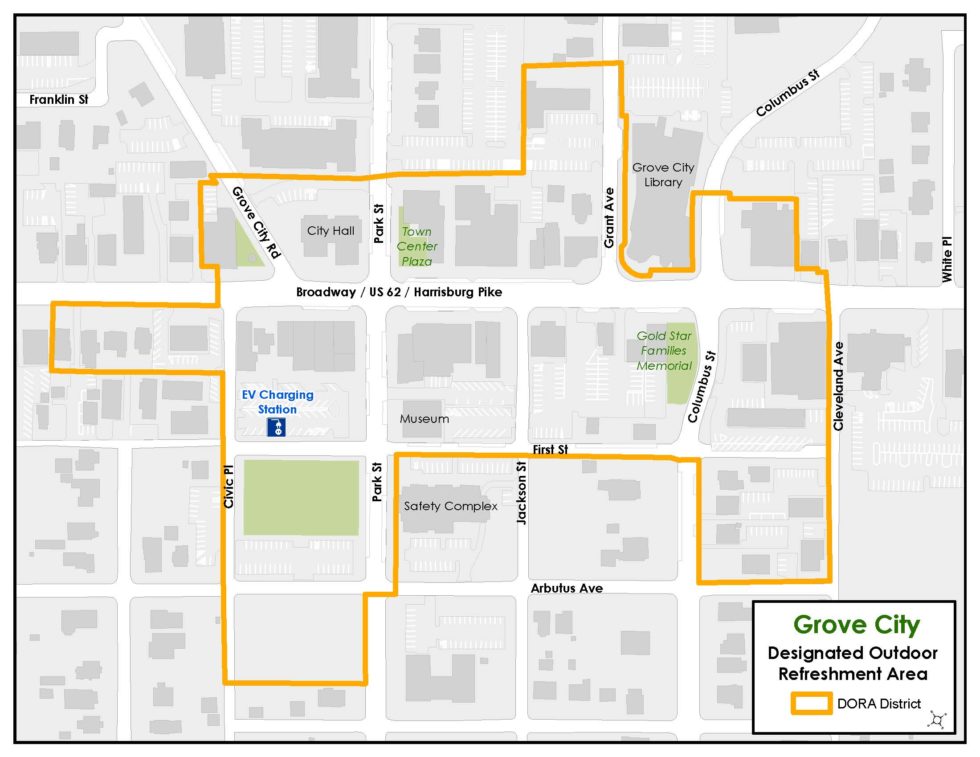 Patrons age 21 and older may purchase an alcoholic beverage from an approved, liquor-permitted establishment; then sip, stroll, shop and explore within the DORA boundaries of Grove City's historic Town Center.
Before a patron plans to leave the liquor-permitted establishment with alcohol, he/she must request a DORA-designated cup.
Only beverages in DORA cups are permitted and protected from Grove City's open-container laws. No cans, bottles or alcoholic beverages purchased from non-DORA establishments, are permitted within the DORA.